Sharing a device with other users
There are a number of ways to share your Cocoon Connect products with other users.
1. Create a home
Creating a home will allow you to bring a number of users together to use and operate the home devices.
Home users can be set up as Administrators or Common Members to control access and usage.
Administrators can manage devices, rooms, smart settings etc.
Common Members can only use devices and smart settings.
More information regarding creating a home can be found here.
2. Sharing a device
Sharing a device will allow a user to have basic access to a device.
This sharing will not allow the user to control settings such as motion detection, storage settings or power management.
To share a device, select 'Share Device' in the device settings and input the users account you wish to share this to.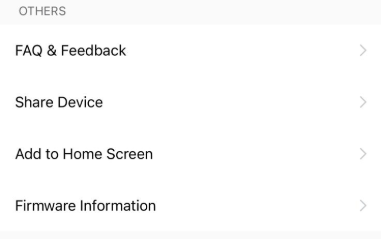 3. Share login details
As devices are connected to an account, these can be accessed from any compatible device with Cocoon Connect.
Logging into your account on another device will give access to all devices, settings and functions.
Please note: for your security only share login details with trusted people.