Setting Up Alexa Voice Control
To set up Alexa Voice Control for your Cocoon Connect device, please ensure that you have completed the following steps first:
Set up and paired your Cocoon Connect device to your Cocoon Connect account.

You will need your Cocoon Connect account login details handy.
Login details are your Cocoon Connect user name (email or mobile number) and password.
Ensure that the Cocoon Connect Device(s) are online so Alexa will be able to discover them.

Download the Amazon Alexa App.
Log in or set up an Amazon Alexa account using your email address and pair it to your Amazon Echo.
1. Open the Amazon Alexa App and select the Top Left menu.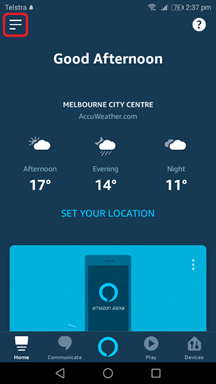 2. Select 'Skills and Games'.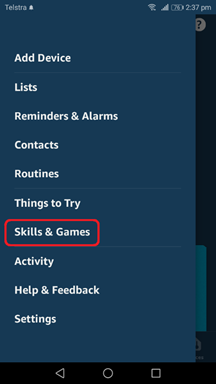 3. Use the search function to find the Cocoon Connect skill.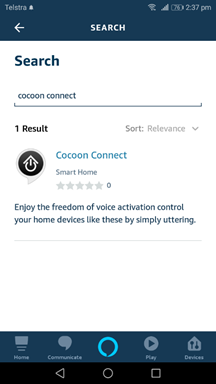 4. Select the Cocoon Connect App and Enable to use.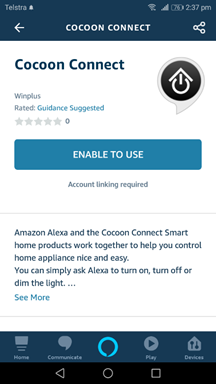 5. Enter your Cocoon Connect account details into Amazon Alexa.
Use +61 for Australia.
Use your Cocoon Connect Email Address or Phone Number.
Use your Cocoon Connect Password.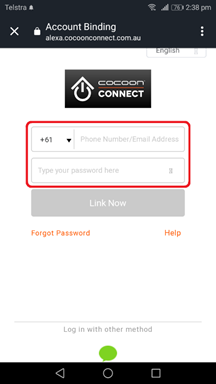 6. Select 'Authorize' so Alexa can control your devices over the internet.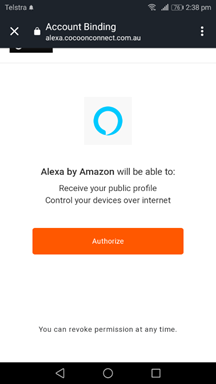 With your Cocoon Connect account connected to Amazon Alexa, the next step is for Alexa to discover the devices connected to your account. Make sure that they are all online.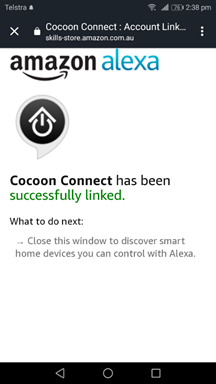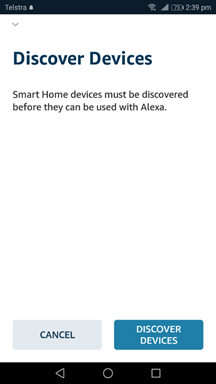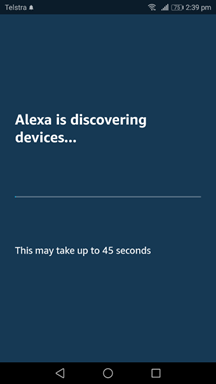 Alexa will discover all online Cocoon Connected Devices.
Choose each device to set up in a location and group.
Test that the connection is successful by activating the device using voice control.
Example
"Alexa, turn on Office Lights"
"Alexa, show Smart Indoor Camera"