Video Doorbell and External Chime
The External Chime connects to the Doorbell via a RF (Radio Frequency) Signal. It is not connected to a Wi-Fi Network.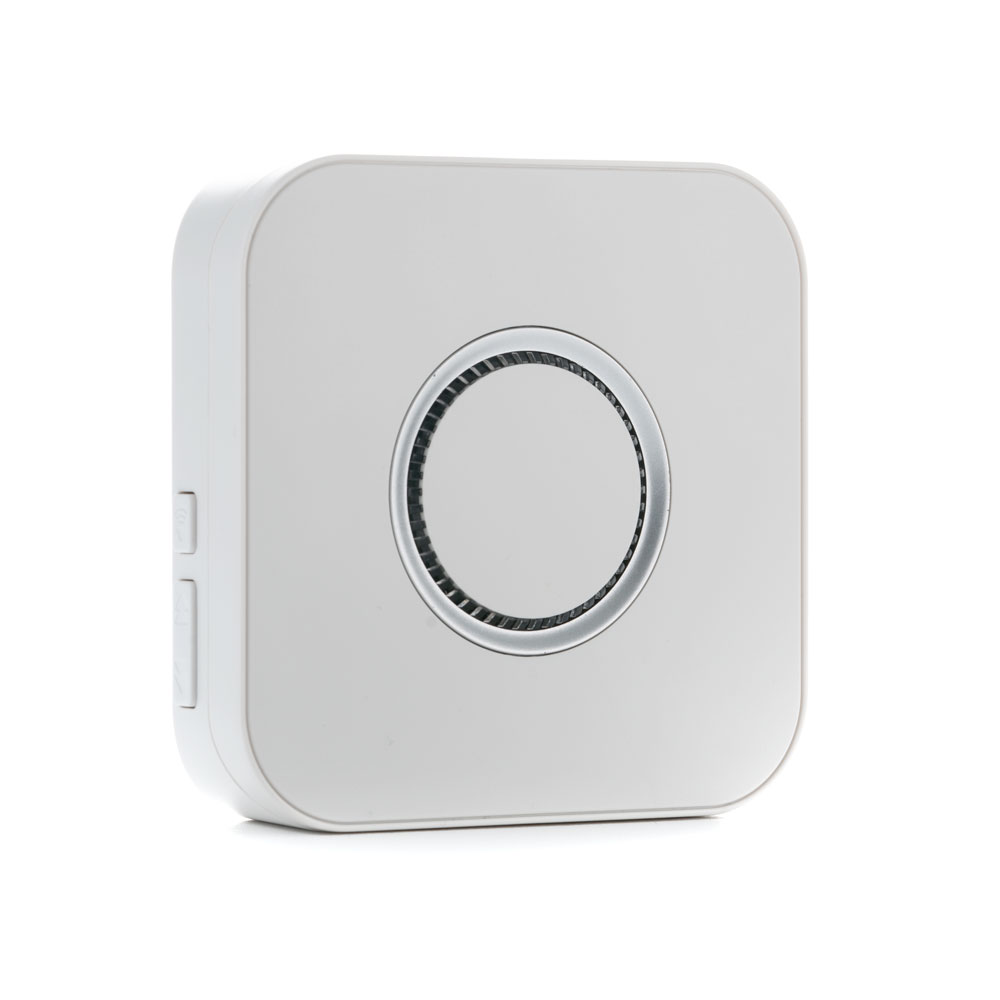 To install:
1. Remove the battery cover located at the back of the External Chime
2. Install the 3 x Alkaline batteries in the back, taking note of the polarity positions as indicated
3. Replace the battery cover
These batteries are not rechargeable, and this device does not connect to your Wi-Fi Network or via any USB socket.
Controls
Volume (1) – Toggle Button briefly to select volume from Low, Mid, Loud and Louder
Up and Down Button (2) – Used to scroll through 52 pre-recorded chimes
To pair
Select the Chime that you want to use via the Up and Down buttons (see 2 on below image)
Once the Chime is selected, hold the Volume Button down for 3 seconds (see 1 on below image)
The External Chime will beep and the Speaker LED will Flash (this will provide a 5 second window to bind to the Doorbell)
Press the Chime Button on the Wi-Fi Doorbell
The External Chime will now be paired to the Wi-Fi Doorbell. Press the Chime on the Wi-Fi Doorbell to confirm