Connecting with AP Mode
AP mode is used to connect devices manually via the device's Wi-Fi hotspot which transmits required information to the connecting device.
This can be used in situations when the Smart Configuration mode has been unable to connect the smart device to the Cocoon Connect application.
Connect your Smart LED Light Bulb via AP Mode following the steps below:
Open the Cocoon Connect Application.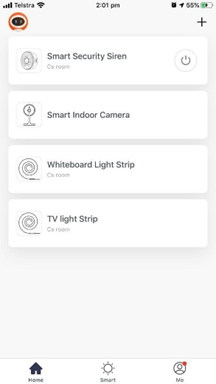 Select the '+' icon at the top of the screen.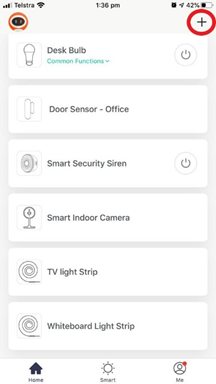 Select 'LED Bulb' button.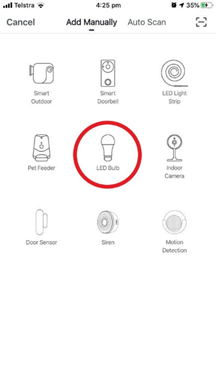 If your app says 'Confirm indicator is rapidly flashing' (yellow) please click 'Other Mode'.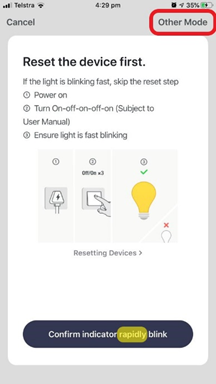 Select the 'AP Mode' icon at the bottom.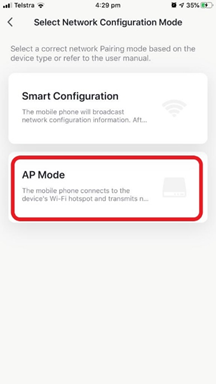 Your app should now say 'Confirm the indicator is slowly flashing' – it is now ready for AP pairing.
You will be prompted to reset your device so the LED Smart Bulb is flashing. Follow the steps on the application to reset your device ready to pair in AP Mode.
Select 'Confirm indicator slowly blink' when you have reset the device.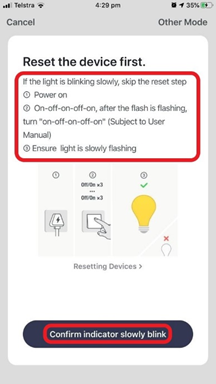 Fill in your Wi-Fi network information or select 'Change Network' button if your chosen network is not selected. Then click the 'Confirm' button.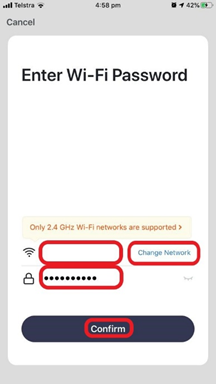 Next you will need to connect to your devices network, click 'Connect'.
Select the 'Smart Life' network and return to the Cocoon Connect App.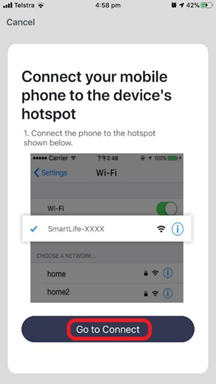 Your device will now begin connecting to your application – this may take a few minutes.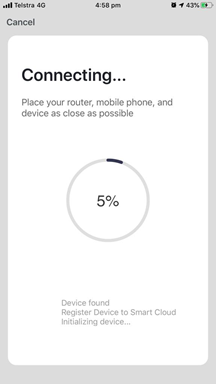 Your device should now connect!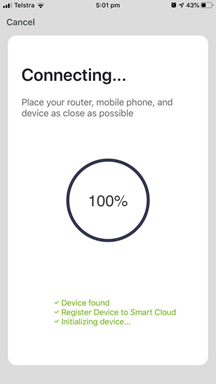 Once connected select 'Done'.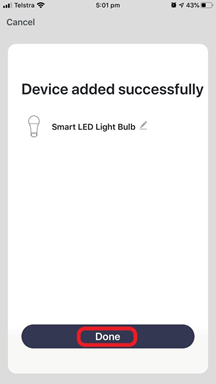 Your Smart LED Light Bulb will now be in your Cocoon Connect home page and will be ready to use.