Cocoon Connect Product Unbinding
Cocoon Connect devices are secure products and can only be bound to one account at a time (these can be shared with other users though - see here for more information).
This is a safety feature to ensure if anything happens to your camera this cannot be accessed by a third party.
When attempting to connect a Cocoon Connect device you will receive the message below if this device is bound to an account.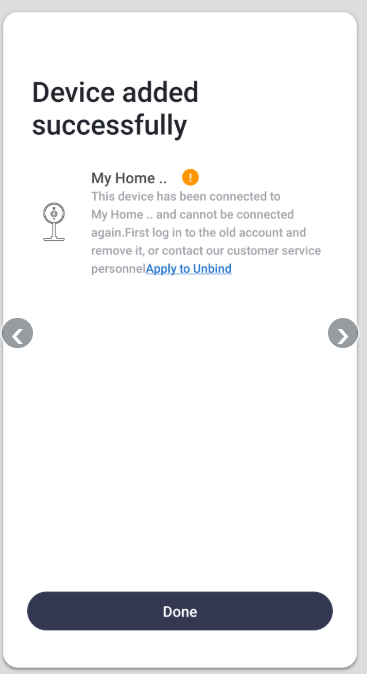 This indicates that this device has already be bound to a different account to the one currently being used.
To proceed with an unbind application begin by selecting Apply to Unbind.
Once you have sent through an unbind application please send an email to help@cocoonproducts.com.au with the below details:
Your account login email/phone number

A copy of your receipt or proof of purchase
Alternatively, try checking if you have another account setup under another email address or phone number.
All Cocoon Connect unbind application require proof of purchase to process.